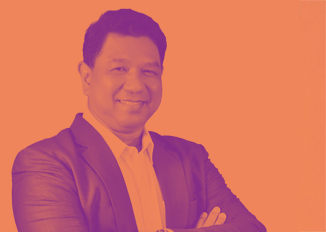 Dr.
Chulatep Senivongse
-
Back to faculty
Dr. Chulatep is a fulltime academic Lecturer and Researcher at Bangkok University. With his educational background in Electrical Engineering, Computer Engineering, and Business Management, he had been working in IT and Telecommunication fields for almost entire of his career, except a little break to run as a Chief Knowledge Officer, where he grew his fondle over the area of Knowledge Management. He received Ph.D. in Knowledge and Innovation Management from Bangkok University in 2017. His theoretical expertise is in absorptive capacity and absorptive capacity metaroutines that systematically defines firm's ability to absorb and utilize new external knowledge to leverage for firm's competitive advantage and enhance performance.
Dr. Chulatep has more than 25 years of experiences in IT career, implementing various kind of IT project initiatives. He had long been in IT managerial position leading teams to support company's growth from a small, non-operating Oil and Gas Exploration and Production company, to a full-blown world class with branch offices and operating assets in many parts of Thailand and overseas. His role was to ensure the smooth establishment and transition, with robust and secure operation of IT facilities to allow all staffs working in every remote location to collaboratively work and share their insight experiences and knowledge across the entire network. Conducting various multiple IT projects from small to large size requires extensive strategizing, planning, project management governing, teaming, budgeting, and change management implementation capabilities.
Along with his career expertise and eagerness in pursuing a deep Ph.D. study in the field of Knowledge management, Dr. Chulatep has experience in running successful KM program to help knowledge be transferred and absorbed among career practitioners, utilizing both the human interaction and IT supported system in capturing, transforming, and exploiting of knowledge to drive performance and innovation.
Dr. Chulatep's current interest is to help students to have opportunity to find career passion, perform critical thinking and creative problem-solving, conduct innovation and service human-centered design thinking, define digital strategy, develop business model, modelling business startup. He has expertise in conducting action workshop to define organizational vision, strategic mission, and corporate culture. He is also a lecturer and guest-speakers on Thailand 4.0, Industry 4.0, Energy 4.0, IoT, Technology Trend, Business Disruption, and Digital Transformation.