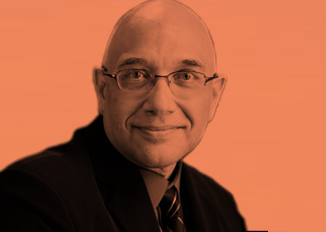 CEO Mudman
Nadim Salhani
-
Back to faculty
Lebanese from birth, French educated, living in Thailand for the last 37 years, and holding a Thai citizenship, Nadim joined MUDMAN as Group CEO in 2003. Under his leadership, the Group has managed a successful turnaround following the economic crash in 1998, and consistent YOY organic growth for the past 10 years.
Nadim has over 30 years experience in the Food & Beverage industry, ranging from several leading hotels around the globe with chains like Hyatt, Sheraton, Holiday Inn and Dusit Thani, to a number of leading international retail brands that includes Starbucks, Auntie Anne's Pretzels, Au Bon Pain Bakery Café, and Dunkin Donuts. Prior to joining MUDMAN, Nadim was the start-up General Manager at Starbucks Coffee Thailand, establishing the brand and opening the first 40 stores in the Thai market.
Nadim holds a Hospitality Administration and Management Degree from the School of Hotel Administration at Cornell University and a Hospitality Administration and Management Degree from Florida International University. He has significant experience working in Asia, and is fluent in Thai, English, French and Arabic language.
Nadim enjoys sharing his life and work experience with people and therefore is a part time evening instructor at leading Universities in Thailand where he teaches Executive MBA courses related to (1) International Business and the Challenges of Globalization, (2) Retail Business Management and (3) Strategic Brand Management