Degree Conferred
Upon successful completion of the program requirements, students will be awarded Master of Management in Business Innovation degree from Bangkok University.
Dual Degree with I.A.E Grenoble (France)
MBI Students will have the option to obtain a , a Master of Innovation Management and Technology, from the "Institut d'Administration des Entreprises (IAE)" which is a Public Graduate School of Management, of the University Pierre Mendes France, located in Grenoble, France.
Grenoble IAE is part of the IAE FRANCE, University Schools of Management network, a measure of quality. With 32 institutes, 500 state diplomas in management sciences and 35,000 students, IAE FRANCE is a significant network of management schools in France. Grenoble IAE aligns its programs with the needs of businesses, placing special emphasis on work-study. Thanks to its business connections, its large pool of affiliated professors, and its alumni network, IAE maintains ongoing relations with leading businesses through research groups, improvement committees, university-business chairs, industry workshops (for example, on negotiation, entrepreneurship, or purchasing), internship forums, and conferences.
The city of Grenoble was ranked as the 5th most inventive city in the world. Selected students will spend 1 month in Genoble (Mid Sept-Oct) during the 2nd year of their study, to follow courses and various activities. Students are also required to take 2 courses taught by IAE professors at BU. Students will write a common thesis for both programs.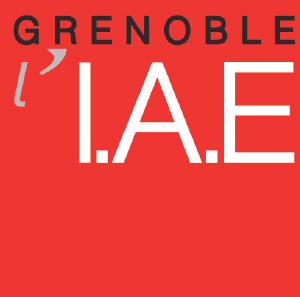 Dual Degree with Graduate School of Innovation and Technology Management, of Hanyang (Korea)
MBI students will have the option to obtain a dual degree, a Master of Science in Technological Management (M.Sc.), from the Graduate School of Innovation and Technology Management, of Hanyang University located in Seoul, South Korea.
Hanyang University is ranked as the third best university in Korea. Selected students will be expected to spend 2 semesters in Korea in order to meet Hanyang's master's requirement. Hanyang University opened as an aspiring engineering institute in 1939 with the founding principles: "Application of Knowledge" and "Love in Deed." Based on this tradition of pursuing and service to society, Hanyang has secured its position as one of the nation's top ranking institutions.
Students who apply for one of these dual degree will write a common thesis for both programs. Additional tuition fees will apply.
For more information regarding the dual degree, contact-us