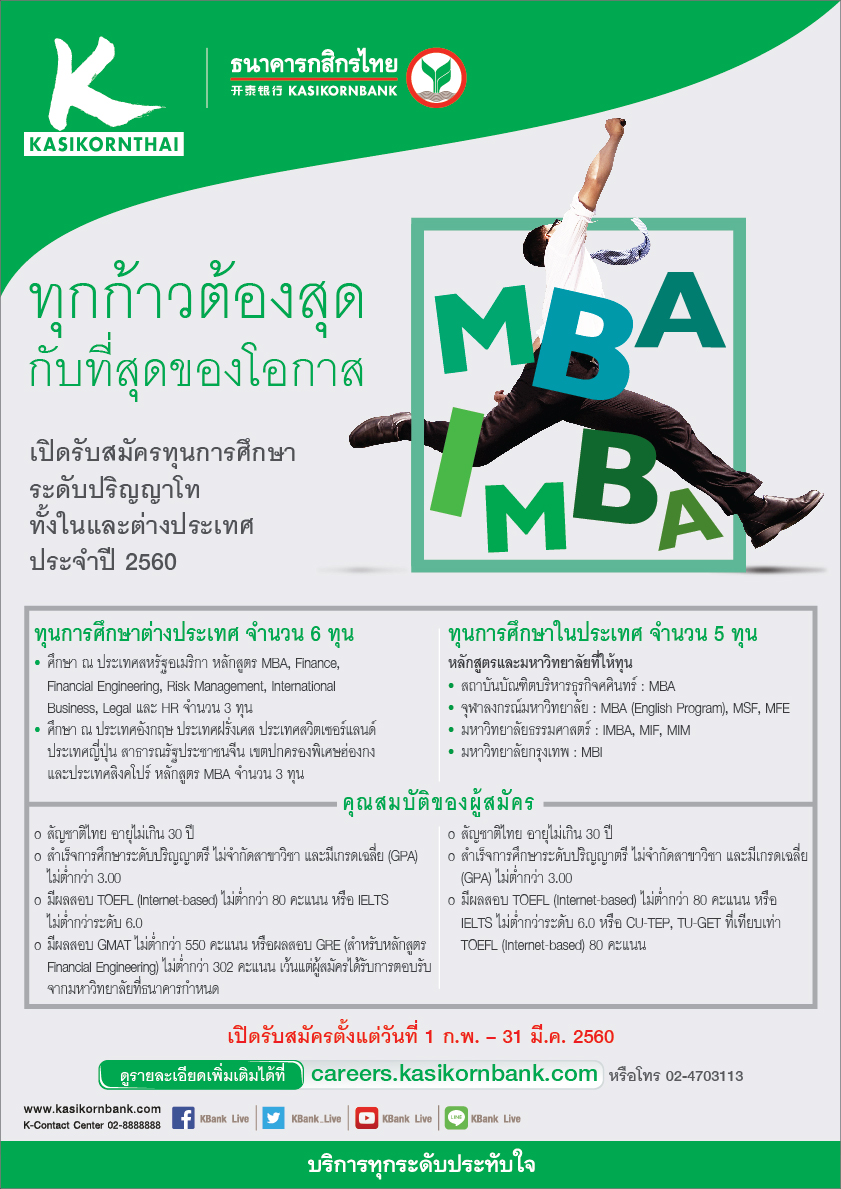 Scholarship Opportunity from KASIKORNBANK to study MBI!
Applications are open from now until March 31, 2017
KBank is offering 11 full scholarships for master programs at local and international institutions for 2017. Five graduate scholarships will be granted at Thai universities. Candidates may only apply at selected institutions and programs as specified by KBank, in which one of them is Master in Management (Business Innovation) at Bangkok University.
The application form is now available for download at https://careers.kasikornbank.com/TH/Pages/Scholarship.aspx and should be submitted with all required documents to within March 31, 2017. Further information can be obtained from KBank's Human Resource Development Department, Tel. 02-470 3113.