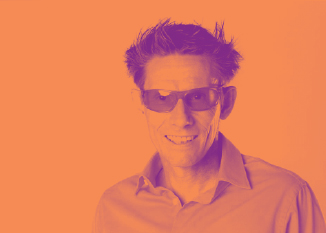 Dr.
Detlef Reis
-
Back to faculty
Dr Detlef Reis (aka "Dr D") is the Founder and Chief Ideator of Thinkergy Limited (www.thinkergy.com), the Innovation Company in Asia. Incorporated in Hong Kong and with offices in Hong Kong and Bangkok, Thinkergy is on a mission to create and empower innovators in Asia and beyond with the help of highly effective innovation methods that are delivered to clients in the form of innovation trainings, projects and licensing solutions.
Dr D is also the creator and inventor of Thinkergy's four proprietary innovation methods: X-IDEA, an award-winning innovation process method and related thinking toolbox; Genius Journey, a creative leadership development method; TIPS, an innovation people profiling method; and CooL - Creativity UnLimited, an innovation culture transformation method. He has just finished his first book on creativity titled "Genius Journey.
Developing Authentic Creative Leaders for the Innovation Economy", which is targeted for global publication in 1H.2016. Presently, he has started work on his second creativity book titled "X-IDEA. The Structured Magic of Playful Innovation".
Over the past ten years, Dr D and Thinkergy successfully delivered over 150 innovation events (innovation trainings and projects) to multinational corporations and supranational organizations, large local corporations and SMEs, government and non-government organizations in Asia, Europe, the Middle East, and Africa. Dr D is also an Adjunct Associate Professor at the Hong Kong Baptist University (appointment in 2014), where he has taught as a visiting lecturer since April 2007. From 2004 to September 2015, he served as a University Lecturer for Business Creativity and Creative Leadership at the College of Management, Mahidol University in Bangkok, Thailand. Dr D looks back on a business career of more than 16 years with Deutsche Bank - one of the leading banks in the world- in Germany, Vietnam, the Philippines and Hong Kong, where he held a position of Vice President and Regional Relationship Manager in the Global Banking Division before starting his own venture.
Dr D graduated with a doctorate in international management from Saarbruecken University in Germany, and published a related book in German, "Financial Management in International Small- and Medium-sized Enterprises". Dr D is a regular blogger and columnist in the business section of the Bangkok Post (bi-weekly column "Creativity Un-Ltd."). Dr D is also a sought after keynote speaker on creativity and Innovation at conferences and corporate meetings.