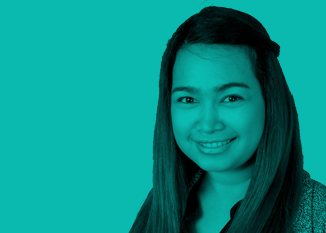 Ms.
Pattarin Chumnumpan
MBI Program Coordinator
Back to faculty
​​
Pattarin Chumnumpan is the Knowledge and Innovation Consultant and the Master of Business Innovation Program Coordinator at IKI-SEAas well as a full-time instructor at the School of Business Administration, Bangkok University. She holds an MBA from Fairleigh Dickinson University (USA) in Global Business Management as well as a Bachelor of Business Administration - 1st class Honors from Chiang Mai University (Thailand).
Prior to joining academic, she has worked as a Human Resources and Training Coordinator at the Hilton Hua Hin Resort and Spa, and as a secretary to the Director of Sales and Marketing at The Sukhothai Bangkok Hotel.
For the past years she has been involved in conducting researches in the field of Innovation Management, Knowledge Management, provided training and being involved with various KM projects at IKI-SEA.